On this page, you can verify your Deus Medical products. The verification is made by a 3rd party sites (Deuscheck.com and deusmedical.com)
If The Verification Code Work Is not Valid:
Make sure the letter case is correct. Some letters should be in uppercase.
Zero and the letter "O" may look similar. Try again and make sure you write the right character or number.
Where To Find the Verification Code
You can find the verification (with a QR code as well) on the outer packaging of the product, this is what it looks like: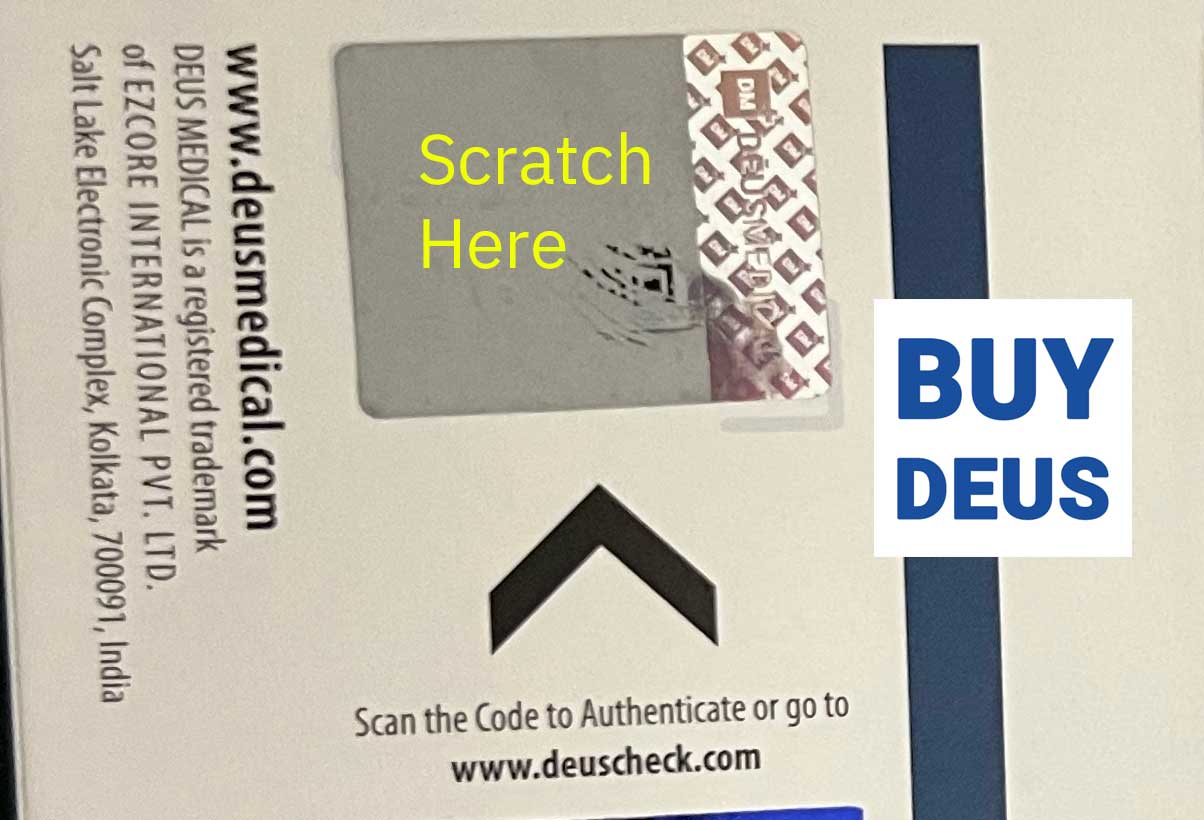 If You Still Can't Verify Your Product
In some rare cases, the code might not work or might be missing. Please make sure to scratch the scratchable shiny surface (see the picture above).
If the code is missing, please contact us.